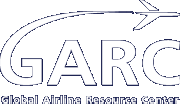 Contact GARC:
Global Airline Resource Center, LLC
Akron/Canton Airport
5400 Lauby Rd. #39
N. Canton, OH 44720
Phone: (330) 685-3535
Fax: (330) 685-3535
Email: comments@thegarc.com
Key Contacts:
James Chris
Owner
(330) 685-3535

City Development Managers:
Crystal Stillman
Regional Manager
(330) 685-3535

Brandyn Christoffel
TYS Manager
(330) 685-3535


Zapatec Javascript Calendar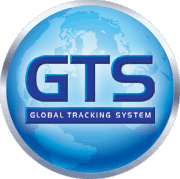 Our Services
The Global Airline Resource Center has taken its thirteen years of experience in the baggage-delivery and airline industries an integrated product to service Airports, Airlines, Baggage Delivery Companies, and Passengers. Below are a list of features provided to each industry.
Airports & Airlines
Create claims on missing luggage
Our system will track your claims from when it is created to when it has been delivered, keeping you and your passengers informed - automatically. Our system will place automated phone calls to your passengers whenever the status of a claim changes, letting them know when a claim has been recovered, goes out for delivery, or has been delivered.

Integrated Baggage Delivery Order System
Our system automatically prints BDOs, directly from the website. No software to install, no confusing programs.

Tracking System
Your passengers can track their claims online, or on the phone.

Apology Letters
Airlines can have customized apology letters print with their claims for passengers, giving customers information on where and how to track their claim.

View Baggage Statistics
Airline managers can view statistics on their claims. From average recovery time (the time from claim creation to claim recovery) to number of claims per day/week/month/year. Managers can also view "running totals" of unbilled claims, before they are invoiced.
Delivery Companies
Less Legwork
Airlines will create the claims in our system - you do not have to re-enter the information!

Automated Claim Updates
Your drivers can call our automated claim system to update the status of claims they have in their possesion, which in turn, automatically informs the passengers of the updated claim status.

Integrated Billing System
Our claim system automatically takes your zip codes and prices and applies them to claims.
2018 Global Airline Resource Center, LLC.™
Website &copy 2018 Ability Business Computing, LTD.
All rights reserved.